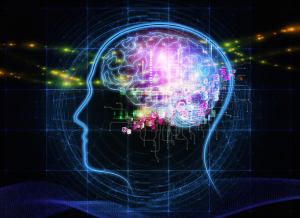 Suspect Suffering? Say Something!
Did you know that one in five American's has a diagnosable mental health condition and that more of us are expected to die this year by suicide than in car accidents.
The Campaign to Change Direction is a new national movement created to change the story of mental health in America. Inspired by the 2013 White House National Conference on Mental Health after the tragic Newton school shootings, The Campaign is bringing together a coalition of mental health professionals with business, government, and non-profit leaders to address the urgent need for open discussions about mental health, mental illness, and well-being.
The Campaign wants all Americans to learn five signs that suggest someone you know may be suffering. In short, the five signs are (1) change in personality, (2) agitation, (3) withdrawal, (4) decline in personal care, and (4) hopelessness.
If you feel someone in your life is suffering, The Campaign suggests that you try to reach out and connect. Show compassion and a willingness to find a solution when people may not have the will or drive to help themselves. Of course, it may take more than one offer and you may need to seek the support of others who share your concern to access resources.
The bottomline is that with open and honest conversations about mental health, we can prevent pain and suffering. Those who need help will get it, and the stigma of mental illness will be eliminated. It may sound trite, but it's critical that if you see someone who appears to be suffering, say something.
For more information visit, changedirection.org.